Roma Downey and Mark Burnett are bringing the Bible back to network television again with A.D. The Bible Continues on NBC. This epic story begins with the Cross, the Resurrection and the birth of the church. The story follows the lives and reactions of the Disciples, Pilate, Caiaphas, the Jewish Zealots, and the household of Herod. Roman oppression, Jewish revolts, persecution, political fallouts, amazing stories of boldness and faith.
"This Easter Sunday, April 5th, 2015, join millions of viewers for the premiere of A.D. The Bible Continues and continue on a 12-week journey through what would become the most powerful global movement in history – the rise of the Church." – www.shareadtheseries.com
Do you have questions about the Bible, the book of Acts or this weeks episode? We invite you to continue the conversation on SAVN.tv/savn-chat for Video Chat Bible Studies based on the series.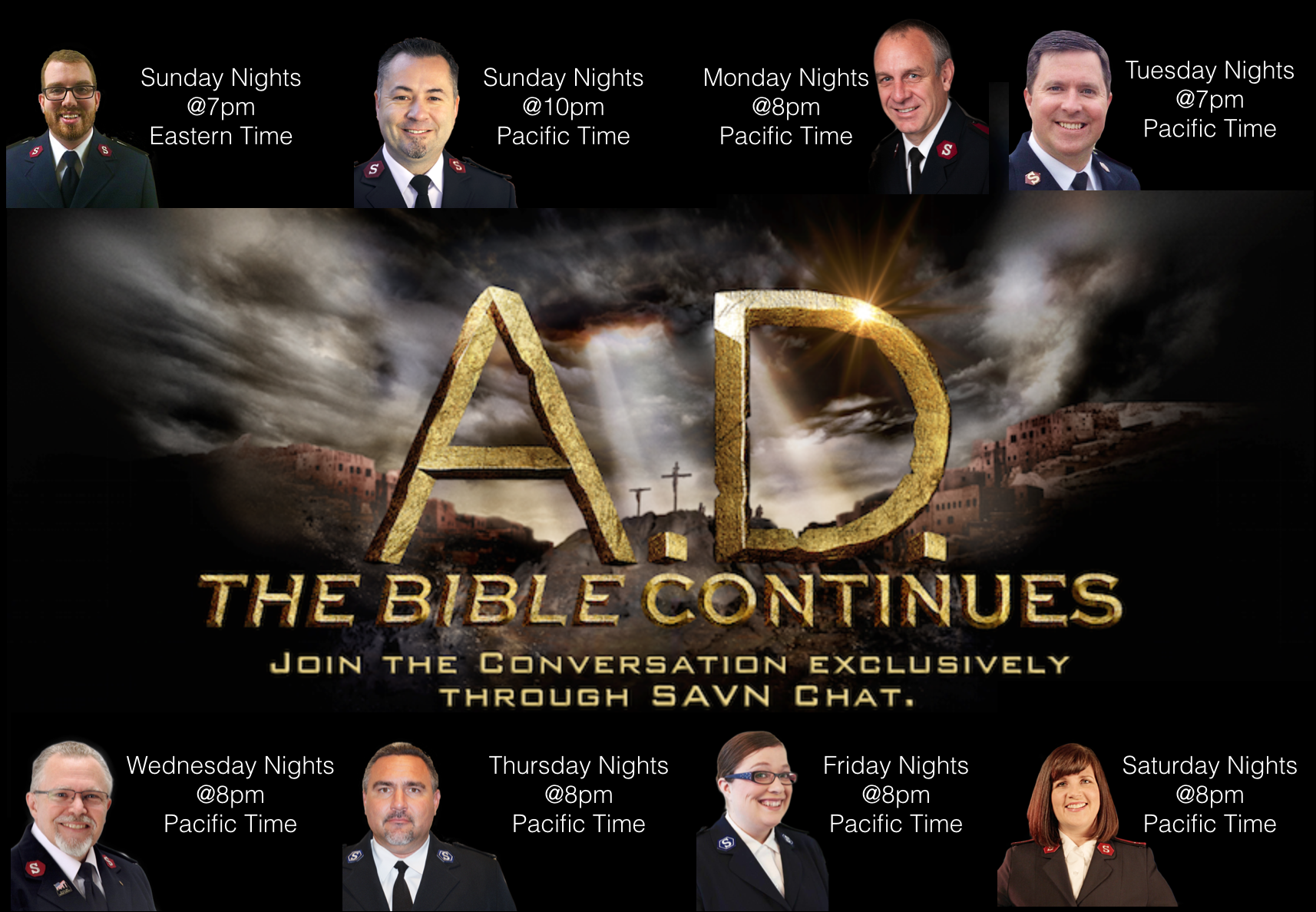 Go to http://savn.tv/app